【Hot sale】The Kite Runner、And The Mountains Echoed、A Thousand Splendid Suns By Khaled Hosseini and Three Cups of Tea

【English original books】
1、A Thousand Splendid Suns
2、And The Mountains Echoed
3、Three Cups of Tea
4、The Kite Runner
【About The Author】

Khaled Hosseini, born in Afghanistan in 1965, graduated from the University of California, San Diego, is an Afghan American writer and doctor. His main works include novels "The Kite Runner", "A Thousand Splendid Suns", and "And The Mountains Echoed"

He started writing in 1990 and published his first novel "The Kite Runner" in 2003. He has won many awards such as the United Nations Humanitarian Award and the John Steinbeck Prize for Literature, and was invited to serve as a UNHCR Goodwill Ambassador.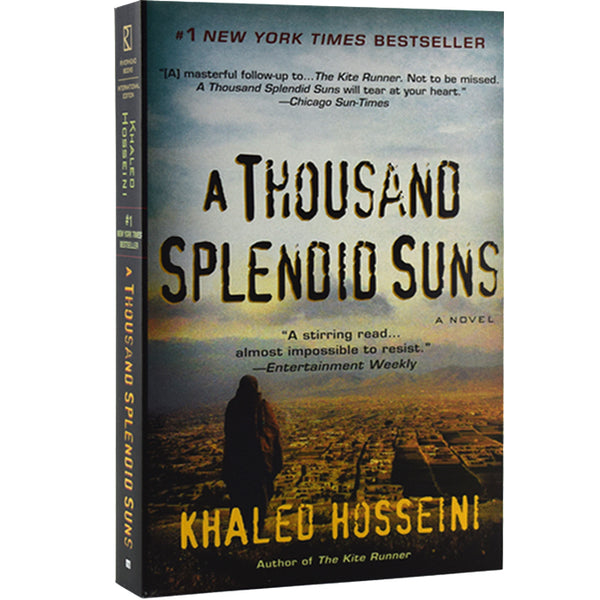 Book Description
Publication Date: May 2008
Mariam is only fifteen when she is sent to Kabul to marry the troubled bitter Rasheed, who is thirty years her senior. Nearly two decades later, in a climate of growing unrest, tragedy strikes fifteen-year-old Laila, who must leave her home join Mariam's unhappy household. Laila Mariam are to find consolation in each other, their friendship to grow as deep as the bond between sisters, as strong as the ties between mother daughter.
With the passing of time comes Taliban rule over Afghanistan, the streets of Kabul loud with the sound of gunfire bombs, life a desperate struggle against starvation, brutality fear, the women's endurance tested beyond their worst imaginings. Yet love can move a person to act in unexpected ways, lead them to overcome the most daunting obstacles with a startling heroism. In the end it is love that triumphs over death destruction.
A Thous Splendid Suns is an unforgettable portrait of a wounded country a deeply moving story of family friendship. It is a beautiful, heart-wrenching story of an unforgiving time, an unlikely bond an indestructible love.
--This text refers to the Paperback edition.
Product details
Mass Market Paperback
Publisher: Riverhead
Language: English
ISBN-10: 1594483078
ISBN-13: 978-1594483073
Product Dimensions: 20 x 13 x 2.6 cm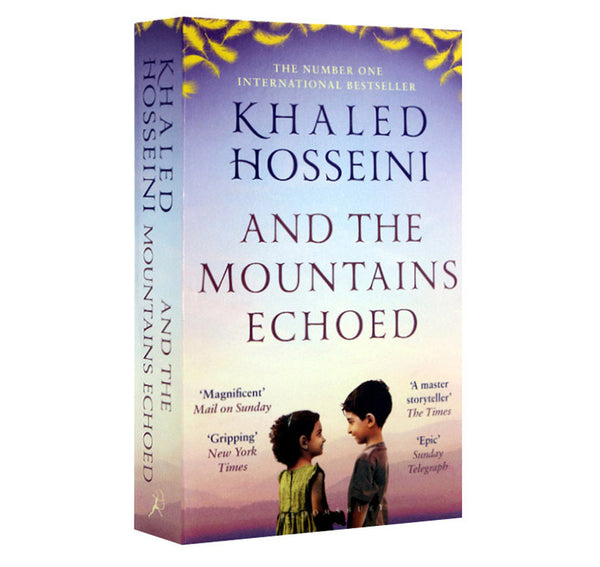 Book Description
So, then. You want a story and I will tell you one... Afghanistan, 1952. Abdullah and his sister Pari live in the small village of Shadbagh. To Abdullah, Pari, as beautiful and sweet-natured as the fairy for which she was named, is everything. More like a parent than a brother, Abdullah will do anything for her, even trading his only pair of shoes for a feather for her treasured collection. Each night they sleep together in their cot, their skulls touching, their limbs tangled. One day the siblings journey across the desert to Kabul with their father. Pari and Abdullah have no sense of the fate that awaits them there, for the event which unfolds will tear their lives apart; sometimes a finger must be cut to save the hand.
Product details
Author: Khaled Hosseini
ISBN13: 9781408850053
Type: Paperback (Paperback Book)
Language: English
Publisher: Bloomsbury Publishing PLC
Number of pages: 480
Weight (g): 258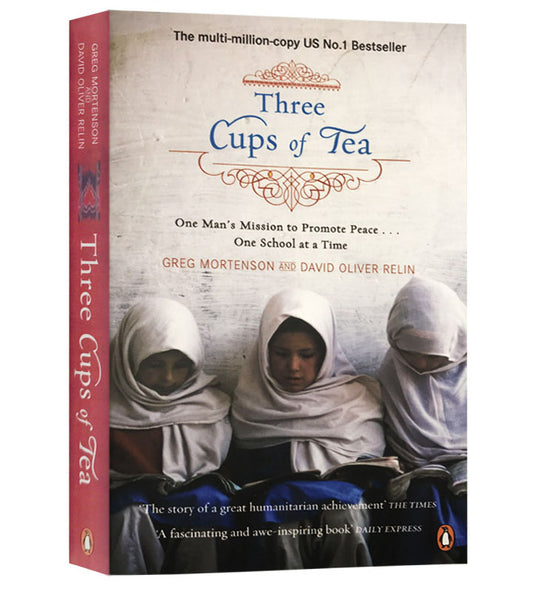 Book Description
"Three Cups of Tea" is a good book for self-examination. What can we do for our children? Can we give our children precious gifts? I believe that reading "Three Cups of Tea" will make us think deeply and humbly. Yes, as a Persian proverb: The darker the sky, the more you can see the stars. As long as we are willing to choose the good, "Don't forget the original intention, love and love.

"Three Cups of Tea" A cup of tea, you are a stranger;

"Three Cups of Tea" will serve a second cup, you are our friend;

"Three Cups of Tea" The third cup of tea, you are my family, and I will use my life to protect you.

One person, one promise, a long and painstaking journey, the love of many people, and a beautiful promise, finally fulfilled.
Product details
ISBN:9780141034263
Author: Greg Mortenson (Greg Mortenson)
Publisher: Penguin
Page:368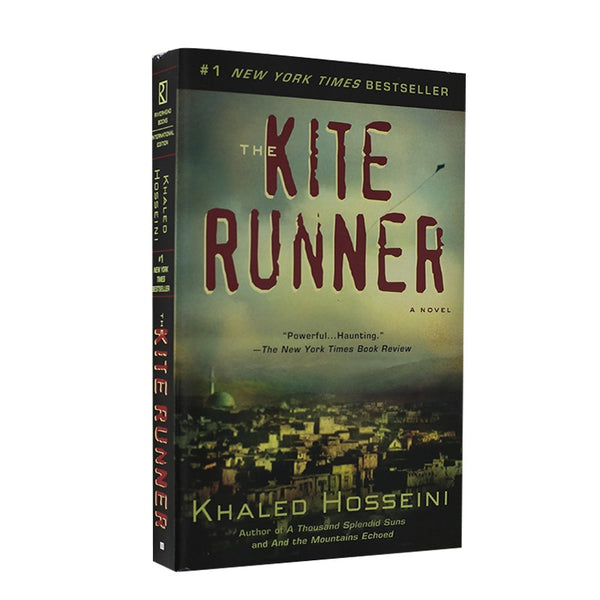 Book Description
Afghanistan, 1975: Twelve-year-old Amir is desperate to win the local kite-fighting tournament and his loyal friend Hassan promises to help him. But neither of the boys can foresee what will happen to Hassan that afternoon, an event that is to shatter their lives.
After the Russians invade and the family is forced to flee to America, Amir realises that one day he must return to Afghanistan under Taliban rule to find the one thing that his new world cannot grant him: redemption.
Product details

Publisher: Riverhead Books

Foreign book name: Kite Chaser

Paperback: 416 pages

Language: English

ISBN: 9781594632204

Barcode: 9781594632204

Product size: 17.2 x 2.4 x 10.7 cm

Product weight: 195 g
The Inside Page
In stock
We will send book from manila warehouse directly, you need to wait about 5-7 days.
---
We Also Recommend