Oxford Reading Tree Practice Your Phonics with Traditional Tales(20 books)
RM17900 MYR

RM179.00 MYR

Save RM90 MYR
---
---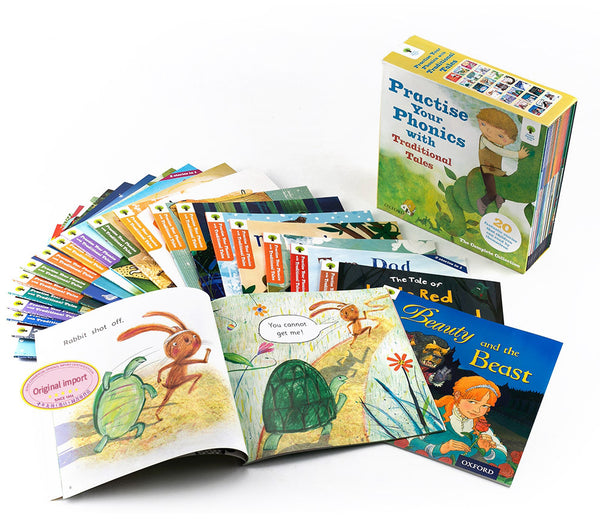 1- Most parents with original reading experience recommend Oxford Tree;

2- A selection of 26 familiar fairy tales from ancient, modern, Chinese and foreign, which parents can tell without much time "preparing";

3- L1~L9 scientific and rigorous graded reading system, one set can be used for a long time;

4- Text editing conforms to the laws of natural spelling and pronunciation, so it is very suitable for Phonics training;

5- The textbook system used by nearly 80% of primary schools in the UK has been tried and tested.

Publisher: Oxford University Pr

Finishing: Paperback

Language: English

Applicable age: 2-12 years old

ISBN: 0198332556

Barcode: 9780198332558

Product size: 25.8 x 25.4 x 8.2 cm

Product weight: 3.5 Kg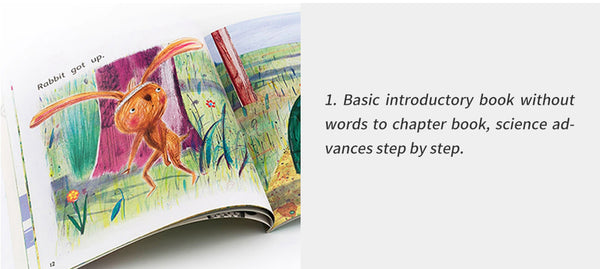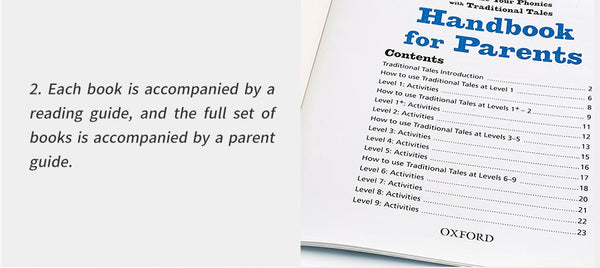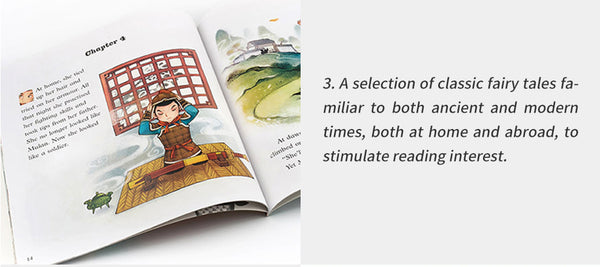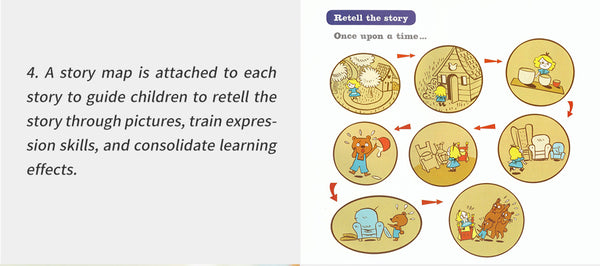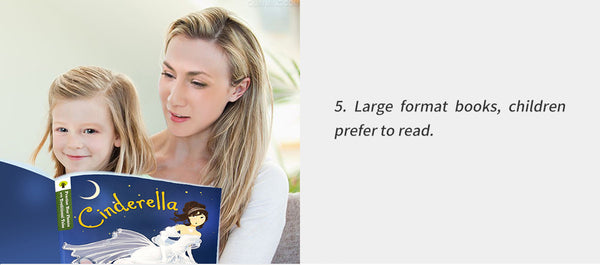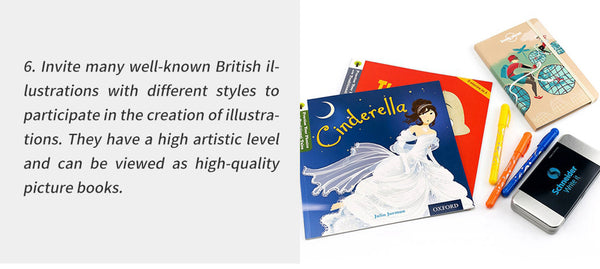 The whole series has 20 volumes, a total of 26 stories, 10 levels and 4 learning stages. The stories of each level are carefully selected and adapted according to your child's reading level. It is intended to help children accumulate phonetic knowledge through this series of books Improve reading persistence and develop reading strategies and skills.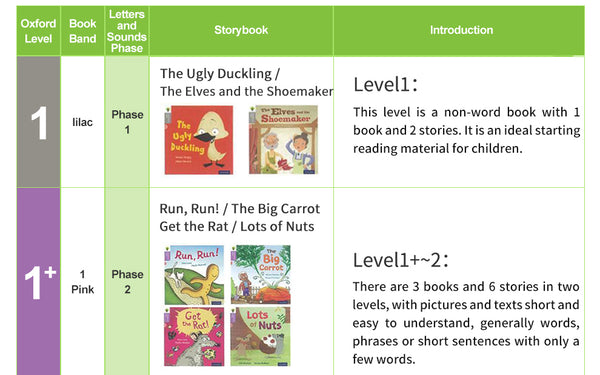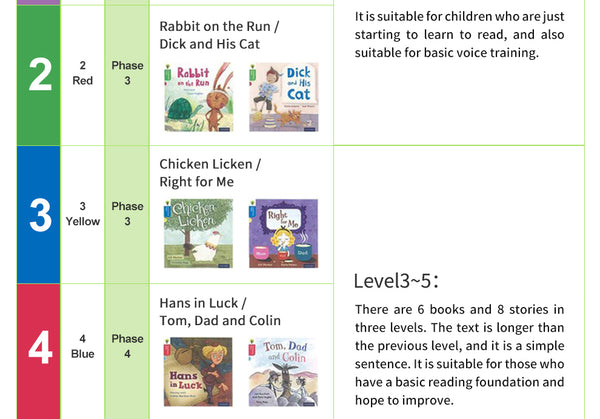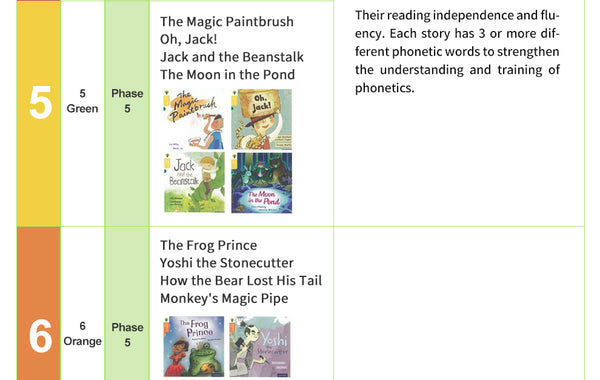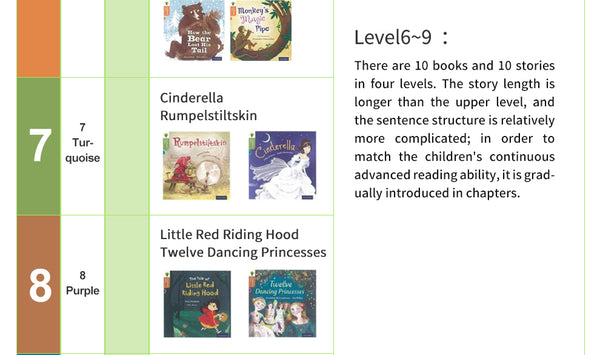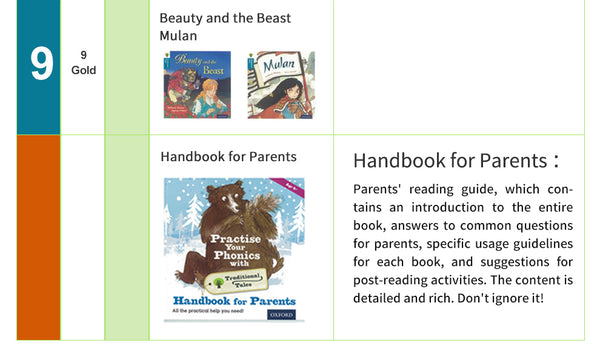 1- 2~3 year-old children can read as a picture book first to cultivate interest in reading. Since most of the selected stories are familiar and familiar, parents can tell their children a summary of the story without having to be good at English. (It does not matter if you tell them in Chinese first, as long as you don't translate them sentence by sentence.)



Children who start from the age of 2-4 or who have done early and better reading enlightenment can be used as systematic graded reading materials and natural spelling training reading materials, step by step, and supplement other reading materials (such as key words) for expansion.



3- Cooperate with the reading guide before and after each book to understand how the book should be spoken, what language and knowledge points are available, and how to help children retell and discuss the story.



4- Cooperate with Handbook for Parents to learn more rich story reading guidance, interactive activity tips, and expanded reading suggestions.



5- According to the child's learning situation, the story can be role-played and played with the child (or student). Yes, not only for families, this set of books is also very suitable for school teaching.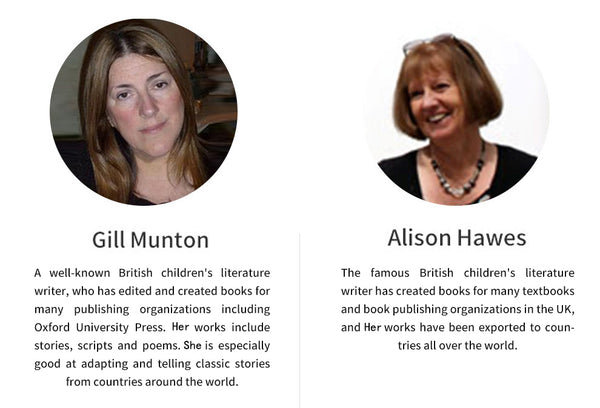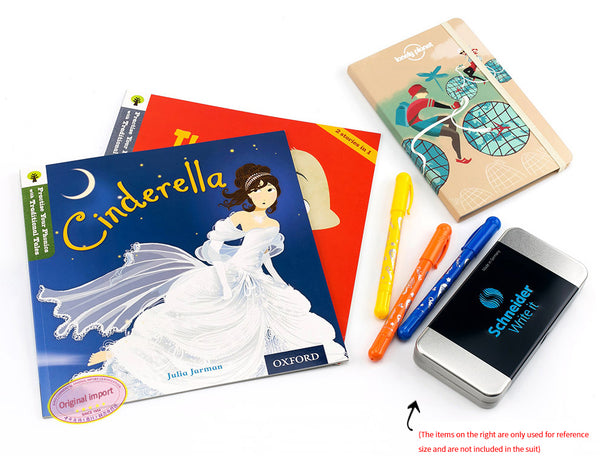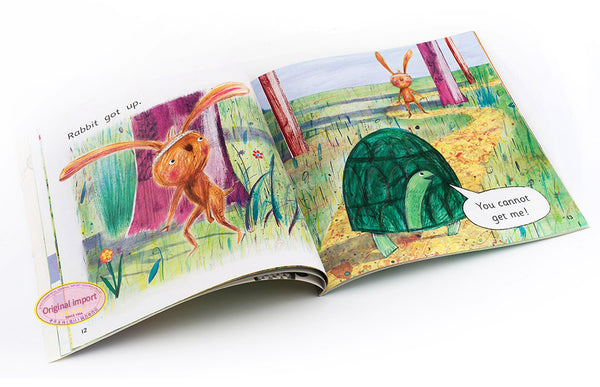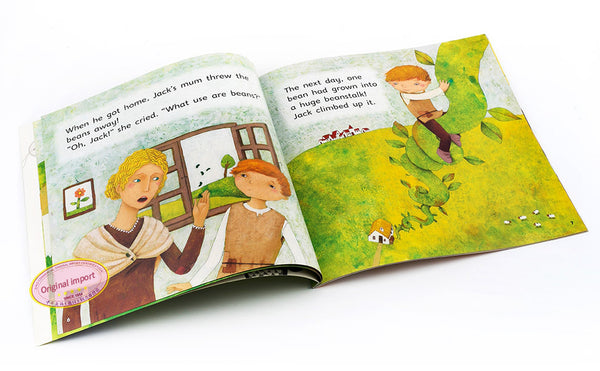 ---
We Also Recommend