100 Things to Know About Science/History/Food/Computer/Space Encyclopedia Full 6 volumes (Hardcover )
RM19900 MYR

RM199.00 MYR

Save RM100 MYR
---
---
Introduction:
1. 100 Things to Know About Science
This is an engaging and accessible introduction to science with information on exactly 100 topics that will fascinate and inspire children - and adults too!
This informative volume is packed with facts and colorful info-graphics on both familiar and less familiar topics from the Earth's magnetic poles to spider venom and black holes.
It will provide a brilliant and wide-ranging introduction to an important school subject - and essential for general knowledge too. Includes internet links to specially selected websites where readers can discover even more surprising science facts.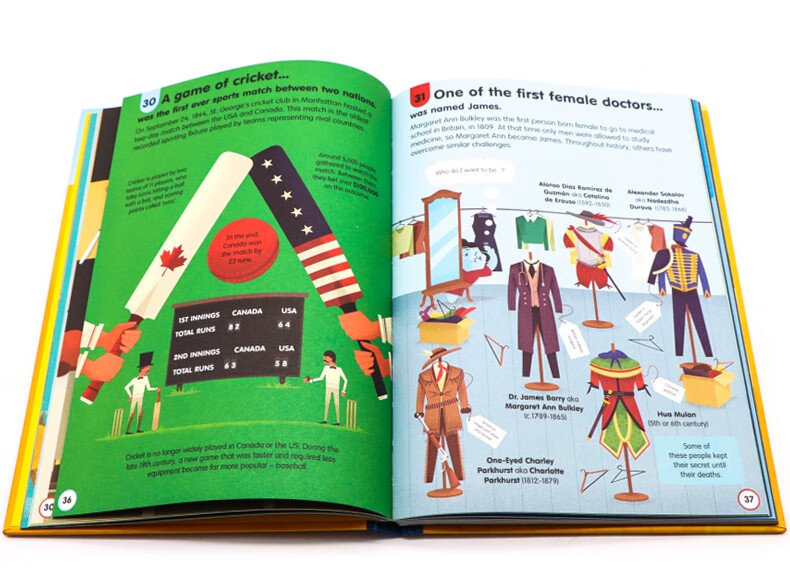 2. 100 Things to Know About The Human Body

Human body knowledge is easy to learn, a topic only takes 10 minutes! 100% graphic cool knowledge you must want to share with your friends! One page to answer a great mystery of the human body that you really want to know! Only humans are animals that blush? Is 2 o'clock in the afternoon suitable for tooth treatment? Where did the illusion come from? Why is eating too many sweets harmful to health?

★100 secrets of body operation that you can't help but know: from the brain to your toes, from the earliest appearance of the embryo to the end of life...all in a chart to tell you!
★100 children and big friends can explore the human body as they want and are amazed!
★Colorful and brightly colored cute charts + little scientific people, who will accompany you to travel from the past to the future, to see how medicine evolves, what magic weapons humans use to fight diseases, and live healthier and smarter together!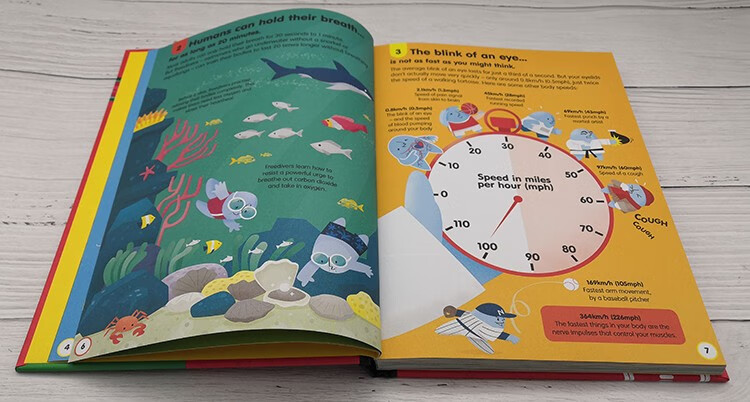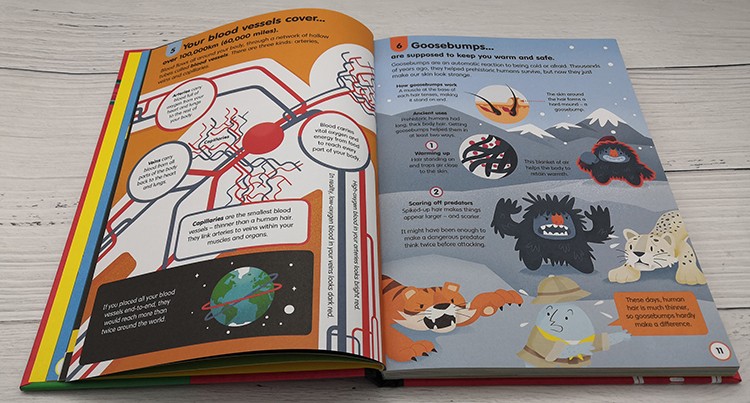 3.100 Things to Know About Space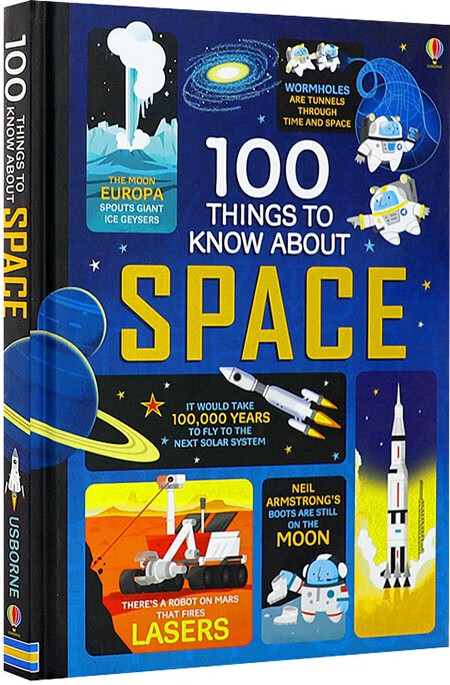 What abilities do you need to be an astronaut? How to make the asteroid change direction? A unit error will crash the satellite? What will happen to the universe in the end?
This time the little scientific man will take you to explore the celestial bodies in the universe, aerospace technology and the lives of great astronomers! 100 mysteries of the solar system, the Milky Way, the universe, space stations, probes that you don't know... all turned into graphs!
100 small space themes that children and big friends can explore as they please! Little scientific man, accompany you to shuttle millions of light years, land on distant planets, and get to know astronomers and their great discoveries!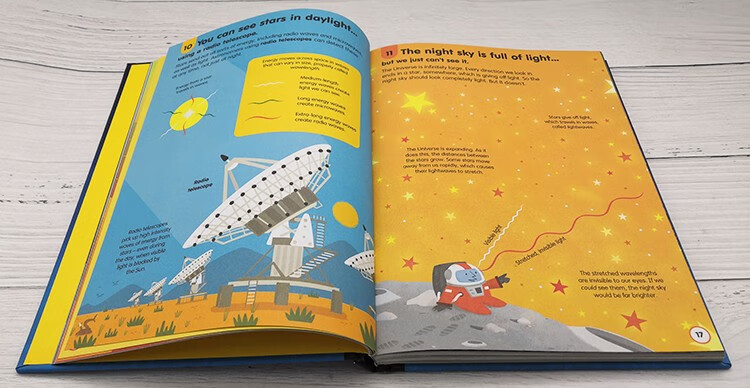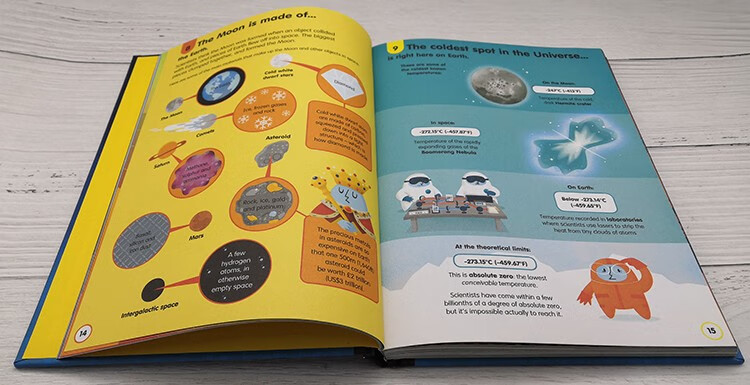 4. 100 Things to Know About  Numbers Computers and Coding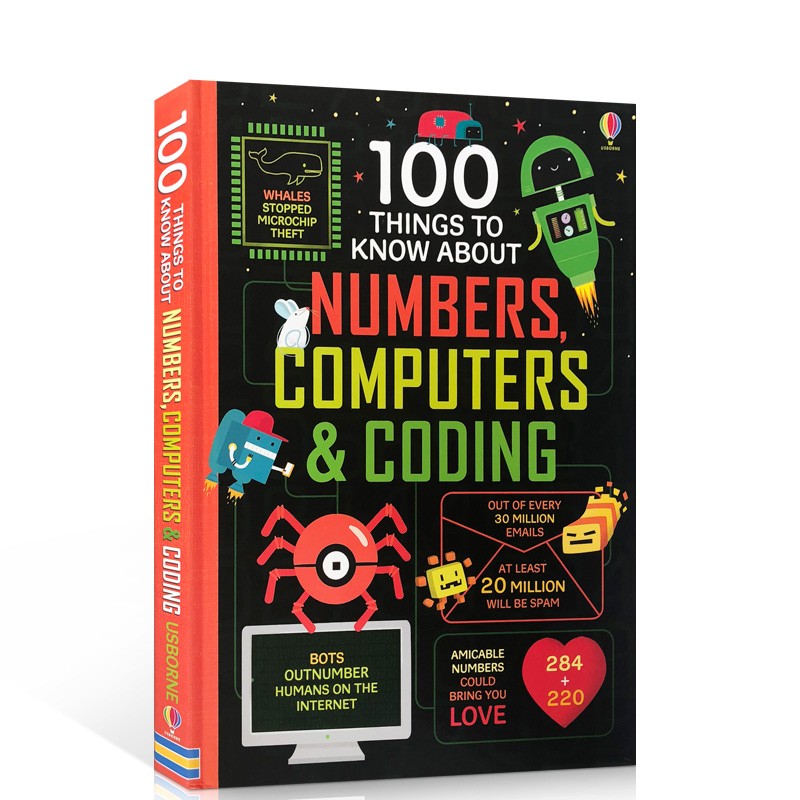 Do you know that there is a place in your brain that recognizes numbers? In other words, the first computer vulnerabilities are real insects, and most of the Internet is underwater?
This fascinating book is full of 100 fascinating facts, bright infographic illustrations, glossaries and indexes, and links to specially selected websites to learn more.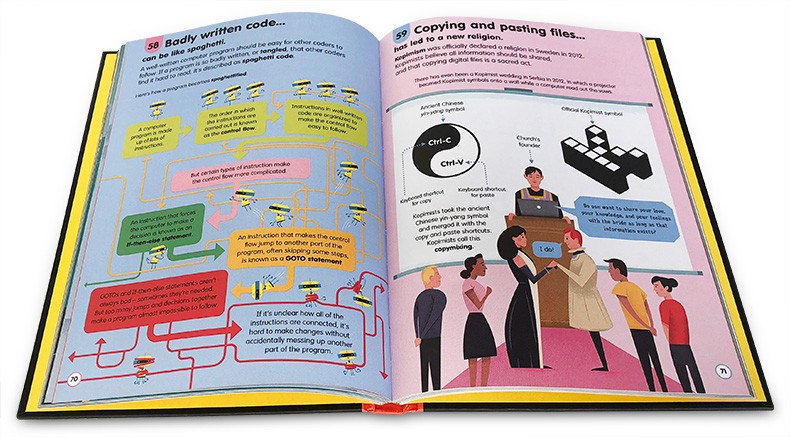 5. 100 Things to Know About Food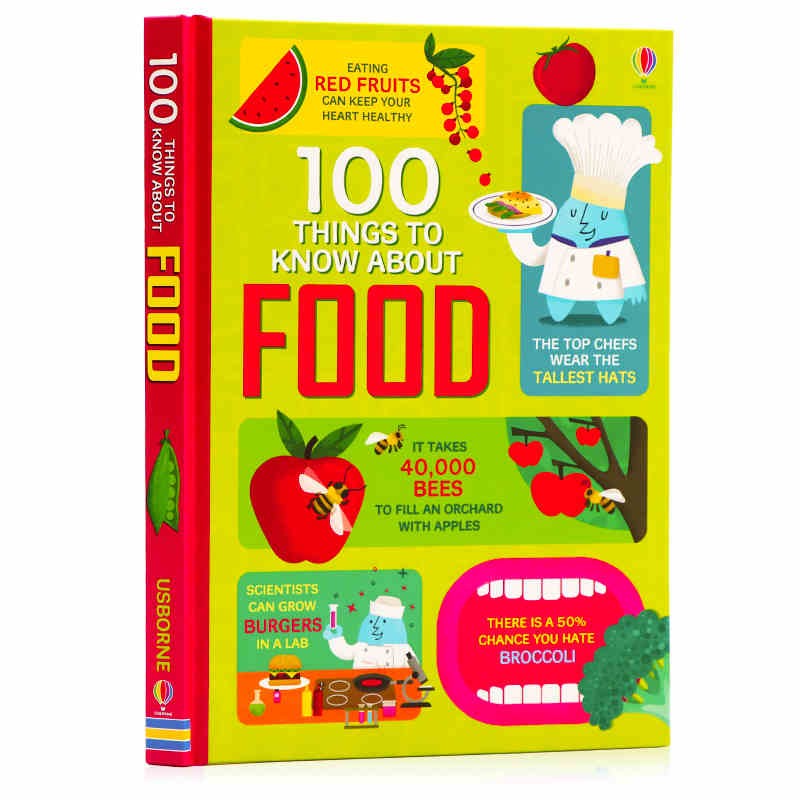 Did you know that it takes 40,000 bees to fill an orchard with apples? Or that scientists can now grow burgers in a lab?
This eye-catching graphics-style information book is filled with one hundred interesting facts to learn about food.
You can learn about how cooking came about, the different methods used (grilling, boiling, fermentation etc) and what purposes it served in terms of nutrition. Impress your friends with the weird and wonderful facts in this entertaining book!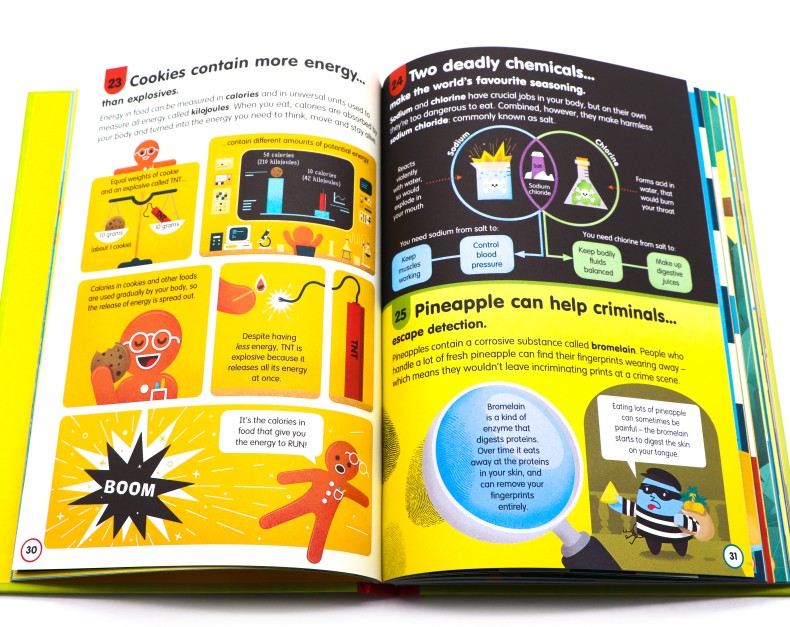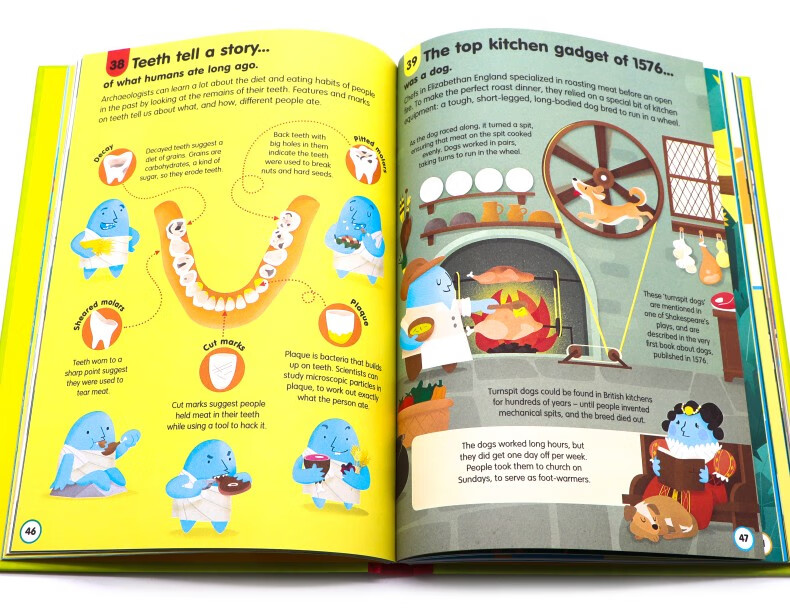 6. 100 Things to Know About History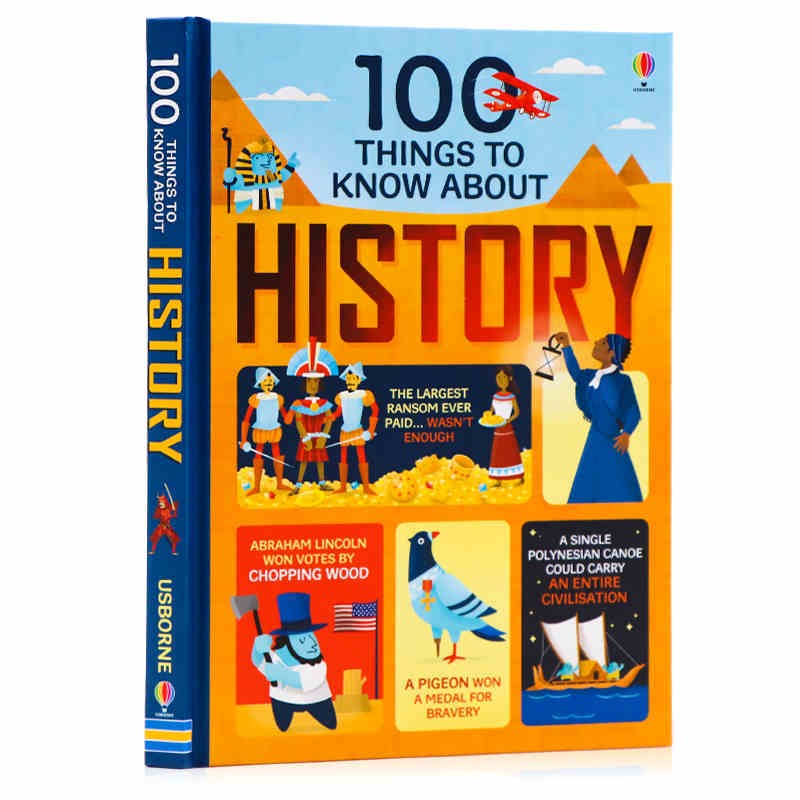 Did you know that mammoths and pharaohs walked the earth at the same time? Or that over 30 types of gladiators fought in ancient Rome?
This fascinating book is filled with 100 historical facts, bright, infographic-style illustrations, a glossary and index.
There are also links to specially selected websites with video clips and more information.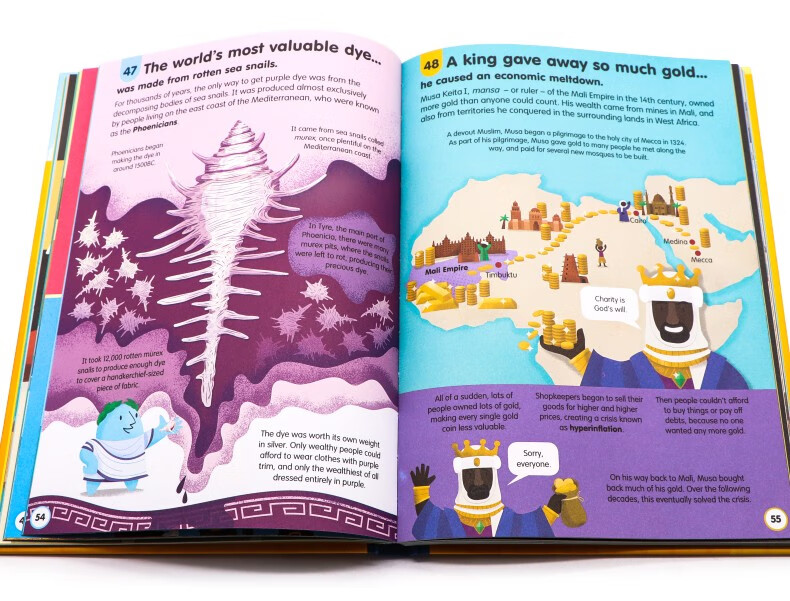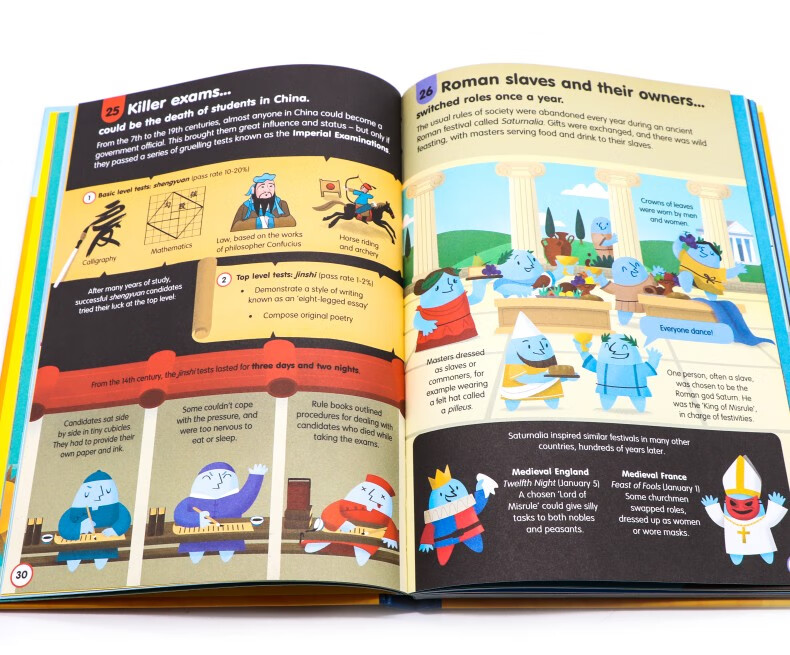 Book Information
Target audience: 6-15 years old
Author: Alex Frith, Minna Lacey
Publisher Name: Usborne Publishing
Language: English
ISBN: 9781409582182
Product size: 17.6 x 1.6 x 24.7 cm
Packing: Hardcover
Number of pages: 128 (subject to the actual product)
---
We Also Recommend